Christmas Flyer Project
A Paw-Some promo
Pawsome promo is a poster/flyer I created for a Christmas charity in Greenville, SC, in December. A city group hosts the event with many sponsors, live music, and more—the design for the benefit needed to include dogs as part of the charity.
I started by noting the elements needed in this design and how to archive them:
The Christmas aspect means the design needed to be Christmasy, with green, reds, stars, glitter, trees, and joy.
Because it is a party, we needed this design to add people were smiling and being jolly.
The dogs needed to be my third attention grabber, so I added pictures of dogs with Christmas outfits to make it more Christmassy and emphasize the animals.
Last but equally important was the information on the flyer, which needed to be clean, which I achieved with contrast but did not take too much attention from my main elements.
I added a feeling of happiness and party in the main design elements, with the addition of a dancing elf and a lady smiling and dancing. I added the primary music guest to the front of the flyer design so that people know music is a big part of these benefit events. For the dogs, I added two ugly little dogs looking at the people as an attention grabber; I didn't want the dogs on the front of the flyer to be too cute so that people knew the charity was for all dogs. Then I added one more dog at the bottom, looking up at the music guest, like a dog looking at an owner.
The title on the poster was a Paw-some Christmas. It was essential for us to have the design title be self-explanatory. I made the same title white so it won't get lost between all the design elements on the poster already.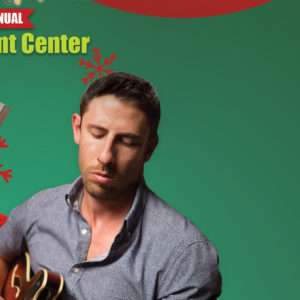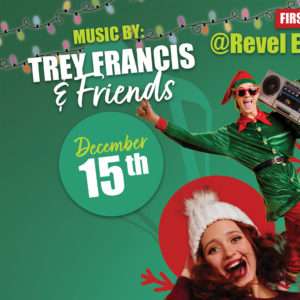 The overall design became clean, white, red, and green, representing the holidays. I was pleased with the overall design and the people I worked for at Revel event center.
For more information in projects like the Pawsome Promo contact me at Oscar@OChenaDesign.com
Or send me a text message to 864.325.3987