Branding Project
SP3 Investments
SP3 is an investment company based in Greenville, SC, specializing in small startup businesses. SP3 provides capital for small organizations to start their success story.
The branding for SP3 needed to be professional yet striking. In addition, I needed to use the colors from the logo of their sister company, which were red, black, and white. After researching for a few days, I decided that the colors should stay red, white, and black but use a silver gradient rather than black and white.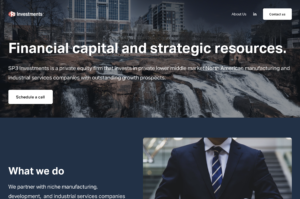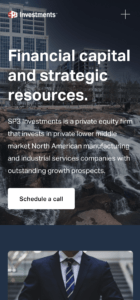 SP3 investment design aims to have an identity that can be recognizable and shows professionalism. Therefore, the logo and its colors must be clean, professional, unique, easy to read, recognizable, and executive.
I started by researching similar companies with the same values as SP3. I looked at the different color combinations used by the logos and overall branding, and I found out that the black and white colors will create a professional and clean balance. Using silver instead of black and white, I made the logo look like a solid piece of metal, like a tool. The idea behind the tool is that any small business ready to star in the market can use SP3 capital as a device to start its success. And just as a tool, you can trust it if you know how to use it.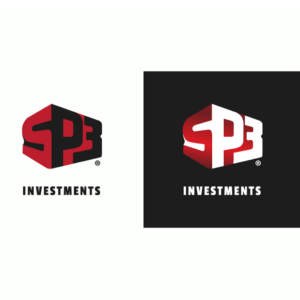 It was important for people to be able to read the name of the business in the logo immediately. Therefore, I use the letter "S," "P," and "3" on the main mark.
The silver color creates a balance in the overall design. Then I added red to the SP3 logo to create excitement, which most first-time business owners experience during their first year.
By making all these design decisions, I created a logo that will make sense of the company's branding and represent the business's identity.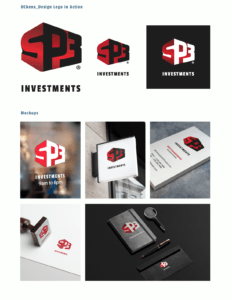 This project was long and exciting, but in the end, we found the right design for the branding of SP3. I still do projects for SP3 investments from time to time; the owners and I now have a five-year work relationship.
For more information on projects like SP3 Investments, contact me at Oscar@OChenaDesign.com
Or send me a text message to 864.325.3987