Website Project
Upper Star
Upper Star is a construction company in Greenville, SC. The company completes remodeling projects with general contractors across the east coast. With the recent growth in work that they have experienced in the last years, the company owner needed a new website redesign. I took the project to create a cleaner, more professional, modern look for the website.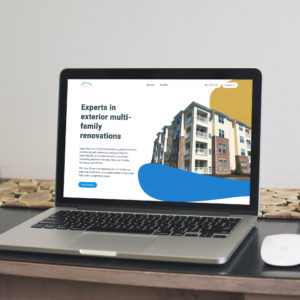 I research severe but modern websites for businesses like Upper Star on the east coast. These similar websites say the same things and offer different too many project options. I talked to the owner, and he told me that their primary goal on the website was to get calls and showcase their work. That is when I knew that simplicity would be critical in this redesign.
I started by creating different mockups and looking at other colors, designs, proximity, CTA, buttons, and more options.
For the fonts, I decided to go with the most readable font I could find, Roboto, which was great for phone and computer reading. For the colors, I used the colors from the company logo with white as my primary background color for contrast and clarity. And for proximity, I chose to go with open white space, which makes the crucial elements easier to read.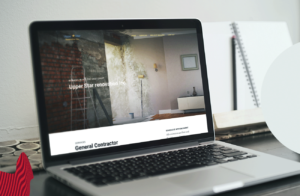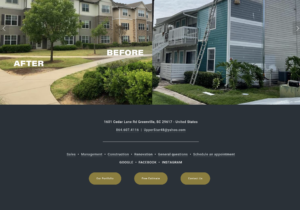 I show the mockups and my main idea to the owner of the business, who loves it. The work took about two weeks, including lots of testing.
The result was a straightforward website with an excellent CTA.
For more information on projects like Upper Star Website, contact me at Oscar@OChenaDesign.com
Or send me a text message to 864.325.3987